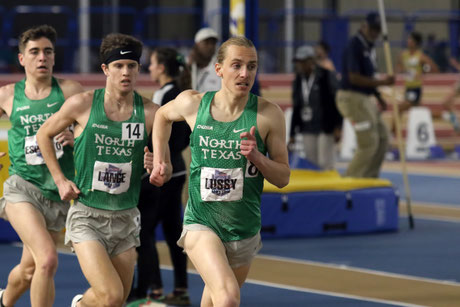 This weekend, I raced the 5000m and 3000m at the C-USA Indoor Championships. 
The past weeks of training have been quite rough due to a persistent muscle tightness in my hip area, which forced me to alter my training significantly. Following that, I was a bit  surprized to see, that I was selected to compete in this championship. My first race, the 5000m, was considerably slower than what I was hopping for this season. For my second race, I offered my coach to pace my teammates over the 3000m the next day. In this championship, only the top 8 finishers score for the team and with my current shape, my chances were low. Following that, I felt that this was the only chance to personally help the team. I paced the guys through the first mile and was glad to see that they were able to run some new personal bests. 
Obviously, this weekend was not even close to were I want to be as a runner but I am glad to finally train pain free again. For the next month my focus will be fully on training and I am already excited to open up the outdoor season in a real shape.