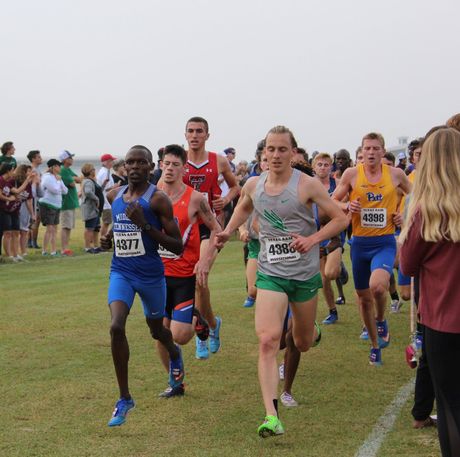 At Arturo Barrios Invitational, I could show my improvement, finishing in 8th position. 
The second race of the season was another chance for a hard training session and test my improving shape ahead of NCAA Regionals in one month. Following that my past weeks of training were quite challenging. Despite the hard training, I felt pretty decent and I found myself in the front positions after the first straight. After the first 800m the pace slowed down and I took the lead. I ran trough the first mile in 4:37 followed by 230 athletes. For the next miles, I ran in the lead pack saving some energy for the final part of the race. With 3k to go, the lead pack started to move faster and despite feeling great I was not able to follow. I just could not get into the next gear yet, which we expected in our current part of the preparation. 
I finished the race in a satisfying 8th position in a time of 23:52. Most satisfying, I was more then one minute faster compared to last year! One reason for that are definitely the lower temperatures which made racing definitely easier. The same time, it also shows that I am already in a really good shape with still one month to prepare for the big day.