Since several weeks, I am running the swiss paths again and I use them often.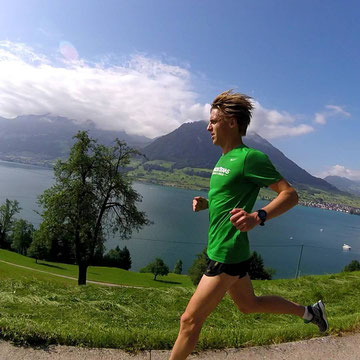 After my two weeks break, which I used for a road trip to Colorado, I traveled back to Switzerland. With my arrival, I went back to my daily training rhythm. Currently I am working on my endurance base by running more miles per week than I normally do over the year. In my case this means that I average 70 to 85 miles per week within 8 to 10 runs. Due to this higher milage, I decided not participate in races during my 10 weeks in Switzerland and to focus on the cross country season in fall.
Currently, the training works as I planned. Since I decided not to take a part time job, I have enough time to recover and because of that I feel accordingly well, even though I run much more. In the next four weeks I will run some more miles and will return to Denton in August. There, I will run my second year at the University of North Texas. After my 16th place at NCAA Regionals last year, my main goal for the upcoming season is it to qualify for nationals and to surprise there.
I will keep you up to date.